Angela Payumo

MD
INTERNIST

Dr Payumo's medical practical has taken her around the globe, from the Philippines to Haiti, to various cities in the US. She hails from a family of physicians and has been practicing herself since 2011. Dr. Payumo appreciates the sense of family and community that she sees and feels in Hawaii, and with CloudWell Health she hopes to provide greater healthcare access to the Hawaiian people, and to anyone in immediate need.
How it Works
Book an appointment and speak with a doctor in less than an hour.

Get Started!
(UTI) aka Cystitis
Urinary Tract Infection
You have a Urinary Tract Infection?
Those can be very painful. Continue reading to learn more, see common symptoms, and find out about your treatment options.
Cystitis is an infection in the bladder. Additionally, it is common in women. In brief, urinary tract infection symptoms include the urge to pass urine frequently. It also includes burning or stinging while passing urine too.
How We Can Help
Book an appointment and speak with a doctor in less than an hour, the doctor will write you a prescription for antibiotics and have it sent to your local pharmacy.


Get Treated Now!

Treatment for UTI
The usual treatment is simple. Typically, clinicians will prescribe a short course of antibiotics. In many, UTIs will clear up quickly. Most times, it will clear up with no problems. This article will discuss urinary tract infection symptoms and treatment.
Get Treated Now!
Urinary Tract Infection (UTI) Symptoms
UTI symptoms include the following. For instance:
Firstly, people experience the urge to pass urine frequently.
In addition, one may need to pass urine urgently.
Also, one may feel burning or stinging while passing urine.
In addition, some may pass blood in the urine.
Lastly, most with experience discomfort in the abdomen.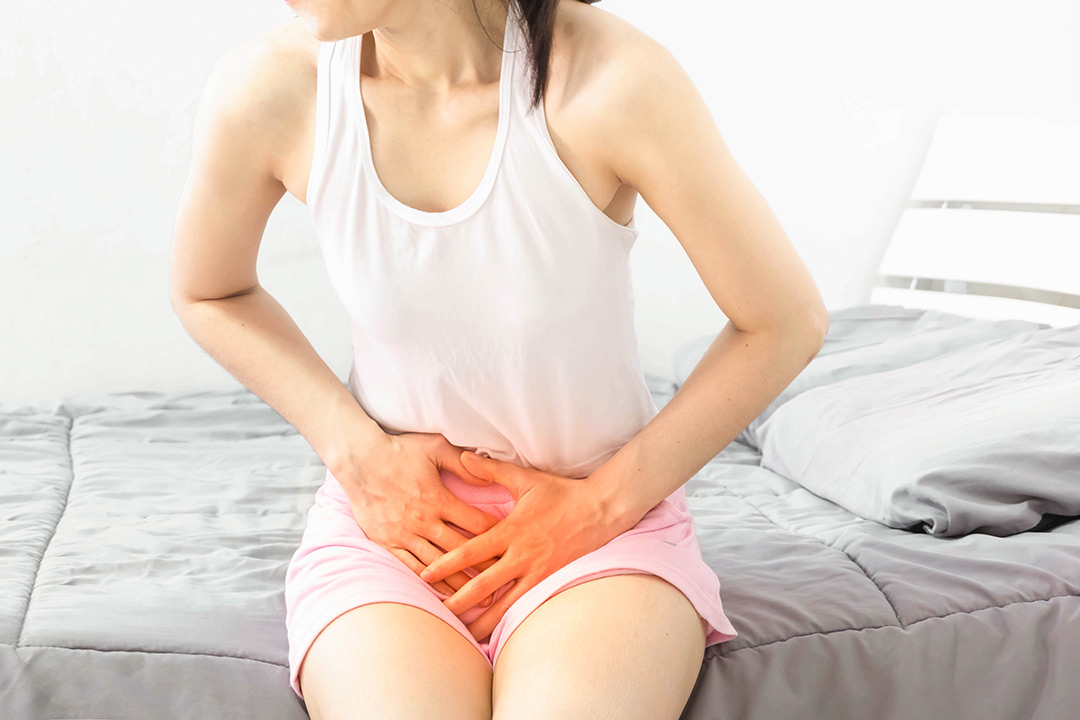 Cystitis is much more common in women than men. In fact, this is because the urethra is shorter in females. It is also closer to the anus in females, too. However, there are other things that can increase the chances of having cystitis too. Such as:
Being pregnant
Being sexually active
If you use spermicide
Menopause
Have diabetes
If you have a catheter
Suffer from other abnormalities in your kidneys or bladder
Being immune-compromised by AIDS or chemotherapy
Treatment in Depth
Treatment for UTI includes the following. For example:
Symptoms often improve by themselves. But if they don't, doctors will prescribe a short course of antibiotics. Typically, symptoms improve within a day or two. Be sure to complete all antibiotics.
In addition, for pain relief, people may also take paracetamol or ibuprofen.
To note, if you develop a fever, schedule another consultation with us. Also, do this if your symptoms also do not improve. Importantly, if you are pregnant, you should immediately book a consult for cystitis. Also, book a consultation for cystitis if you have other underlying medical issues. Importantly, do not wait for symptoms to improve on their own.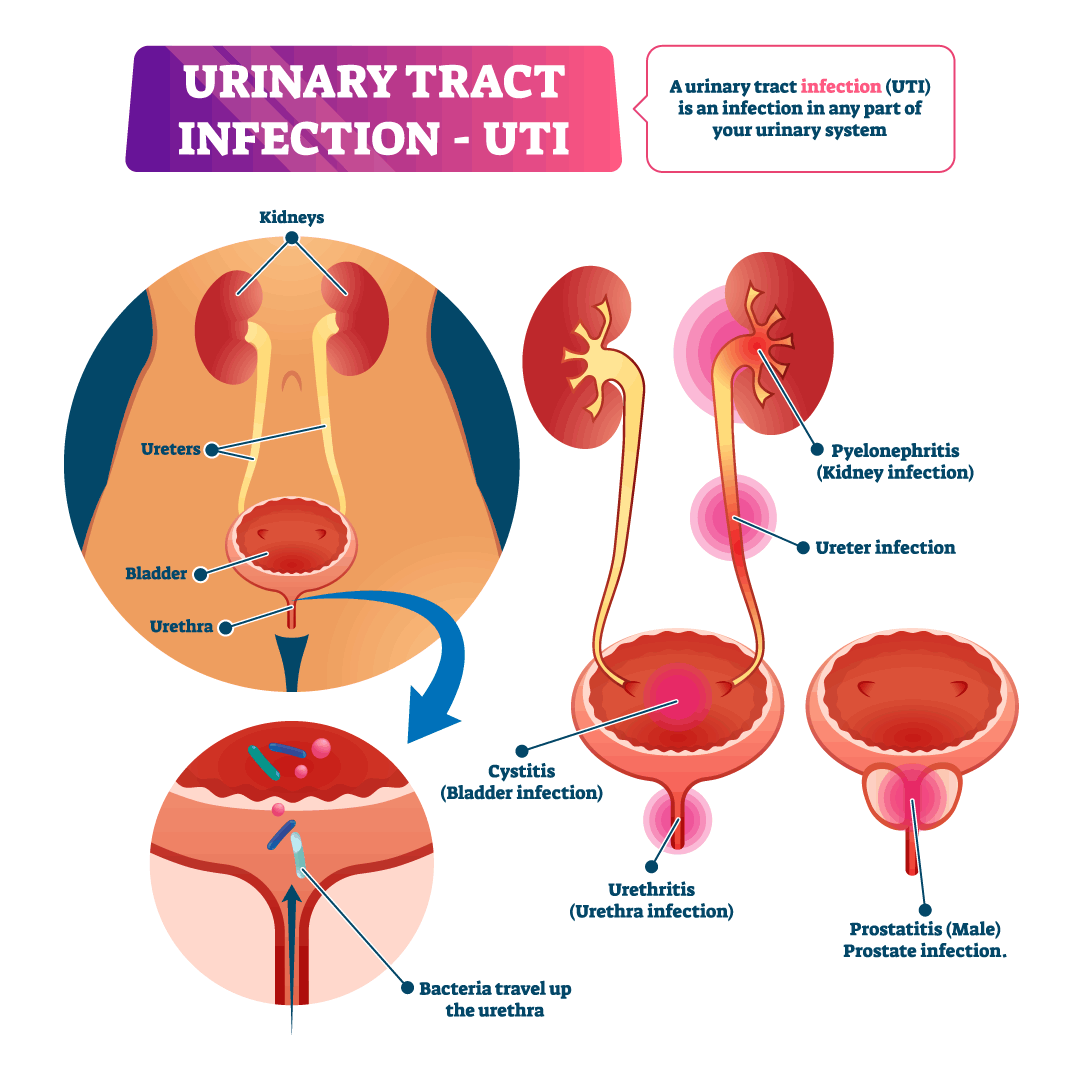 UTI Prevention
Methods for UTI prevention include the following. Such as:
Firstly, wipe your bottom from front to back after going to the toilet.
In addition, ensure that you pass urine after having sex.
Also, stay hydrated.
Lastly, avoid potentially irritating feminine products.
Here are some of the conditions we treat:
ALL MAJOR INSURANCE ACCEPTED
Visit with a board-certified Hawaii doctor online or by phone.
Here's what people are saying
Kaimani
North Shore, Oahu
"I thought the whole process was pretty cool. To be able do this all on the phone instead of wasting an hour or two to see my doctor and wait all that time to speak with my doctor for only 5 minutes. The best part was I didn't feel rushed either during the video consult. The doctor really took her time speaking with me and more so than my regular doctor would have the time to do so with me.
Susan
Manoa, Oahu
This was so convenient for me and my family, especially since we are traveling and this saved me a trip to Urgent Care, who knows how long that could have taken. I appreciate how prompt the doctor and the staff were with contacting me.
Meliana
Lahaina, Maui
This was so great for my Dad to use as he is visiting from another country and he doesnt have health insurance. For something as simple as an earache, we didn't have to spend so much money on a quick doctor's visit. Plus the doctor was able to help my Dad sooner than our scheduled appointment!
Nalu
Mililani, Oahu
"Everything was very helpful from the initial call down the getting my prescription. I wish I could take this service back home with me to Canada!"
Allie
Lahaina, Maui
The whole experience was super fast! That was thee fastest appointment I have ever had, especially for something as simple as a prescription refill. Plus I had to pick my son up for school.
Nicki
Kapolei, Oahu
The fact that I was able to do all of this without getting out of my bed. From the time I made my appointment to hearing my prescription is ready, its been less than 1 hour.
Kawika
Aiea, Oahu
Video consult was my favorite part. I've never done a telemedicine visit before and it was cool. I can really see this being great for people with busy schedules, not to mention there is nothing like this in Hawaii yet.
Salesi
Lihue, Kauai
"Convenience from the comfort of your own home. Some times it can be a hassle getting out of house when you're already not feeling well to see your doctor, or even just to get a refill. But this is a very convenient service."
Andrea
Kailua, Oahu
"Just being able to do it at home and ON TIME was great, because I didn't have to spend the time to commute and spend time in the waiting room to MAYBE see my doctor at my scheduled appointment time. The doctor called me as soon on the dot of my appointment time."
Puka
Waimea, Big Island
The best part was definitely seeing the doctor on the video call. It is comforting as a patient that there is a real doctor on the other end laying eyes on me and the symptoms I could be having.
Chris
Kona, Big Island
"The doctor was great and took his time explaining my symptoms and treatment! Actually the whole experience was fantastic! I can't believe how efficient you guys are. It hasn't even been 30 minutes and I've already been contacted by pharmacy that my prescription is ready. This was great. I would definitely use this service again and highly recommend to others!"