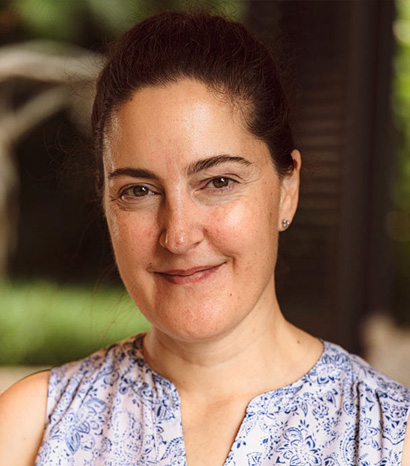 Becky Yoza, DNP
FAMILY MEDICINE
Becky has 14 years combined experience in medical/surgical and emergency nursing. She also teaches undergraduate and graduate nursing at Hawaii Pacific University. Originally a sociologist, Becky trained as a nurse to gain knowledge for her research, but she ended up loving nursing so much she never went back! Born and raised in Michigan, Becky has lived in Hawaii since 2010 and never wants to leave.
<< URGENT CARE
Constipation Treatment
Many people face the common problem of constipation. It occurs when one is unable to pass stools daily. Or faces pain in passing hard stools (feces). Lack of fiber in our diet and dehydration mainly causes this issue. There is prescription medicine for constipation available.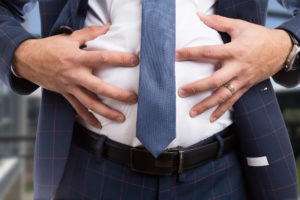 Many people face the common problem of constipation. It occurs when one is unable to pass stools daily. Or faces pain in passing hard stools (feces). Lack of fiber in our diet and dehydration mainly causes this issue. It can be a side effect of medicines. Or it could be due to an underlying medical condition. There is prescription medicine for constipation. The treatment of constipation is by laxatives. It is a group of medicines that are easily available. To avoid constipation follow a healthy lifestyle. Do this by eating healthy fiber-rich food and drinking plenty of fluids.
Eat foods that contain plenty of fiber & drink 2 liters of water per day
Fiber (roughage) is the part of plant food that is indigestible but adds bulk and softness to the stools. Slowly increase the fiber content in your diet. For example, through salads, fruits, bran. Increase the fiber content over a period of one week. Initially one encounters bloating of the stomach and excessive wind. However, once the gut acclimates to a fibrous diet, the bloating and gas reduces. Physicians recommend starting with 30 grams of fiber per day with about 8 to 10 cups of water. The excess water will pass as urine and the absorbed water in the gut softens the stools and aids digestion. In addition, avoid alcohol as it leads to a lack of fluid in the body (dehydration).
Including sorbitol in your diet
Sorbitol is a naturally occurring sugar that is indigestible. This absorbs water and remains in the gut. As a result, the stools get soft and ease constipation. For example, fruits and natural fruit juices have high sorbitol content.
Fruits with high sorbitol content:
Apples, apricots, gooseberries, and grapes have high sorbitol content. In addition, pears, plums, prunes, raspberries and strawberries also have high sorbitol content.
Dried fruits like raisins contain 5-10 times higher sorbitol compared to fresh fruit. Eat these dried fruits as snacks or in between meals. Prunes are very effective to treat constipation. Consume six prunes twice a day and say goodbye to constipation.
Regular exercise is important
Physical activity is important to keep your gut moving. Regular exercise aids digestion and helps prevent constipation. Bed-ridden people or disabled persons often face problems of constipation more than active people.
Maintain a toilet routine
Never suppress the urge to visit the toilet to pass stools. The stools become backlogged and harden inside the rectum if delayed for a long time. This results in painful defecation later on.
Ideally, the best time to go to the toilet is first thing in the morning or after about 30 minutes after a meal. The movement of stools through the lower bowel is greatest in the mornings. This is due to the gastrocolic reflex. One should visit the toilet once awake. Do not rush to use the toilet. One should spend ample time on the toilet seat ensuring that the bowels are empty. Squatting is the best posture to pass stools. For western-style toilet seats, one can use a small footstool under the legs to help in posture. The best posture is to relax, lean forward and rest your elbows on your thighs. Gently rub your back in case of hard stools. One should not strain or hold the breath while passing stools.
Even if diet and lifestyle changes do not help, try taking laxatives to ease the discomfort. Laxatives are medicines that ease constipation. Stop taking laxatives once the stools (feces) become soft and easier to pass. Chronic constipation occurs when the problem persists for at least 12 weeks out of the past 6 months. If you suffer from long term chronic or persistent constipation, visit your physician.
Complications due to constipation
Sometimes a minor tear in the soft anal skin (an anal fissure) can occur during the passage of hard stools. This can be painful with some fresh blood spots on the toilet paper. Severe or chronic constipation results in fecal impaction. Fecal impaction is where a large mass of hard feces blocks the rectum. This mass stretches the rectum. It may cause fecal incontinence. Fecal incontinence is where one loses control over liquid feces leaking out. You should visit your doctor who will examine the anus and remove the hard blocking fecal matter.
Constipation during pregnancy
Constipation is very common during pregnancy. Changing the diet to include more fibrous food and drinking plenty of fluid throughout the day, eases symptoms. Daily physical activity and regular walk help ease the condition. Consult your doctor before consuming any prescription medicine for constipation or laxatives, to be safe.
Other reasons for constipation
Certain medicines can cause constipation as a side-effect. Such as regular use of painkillers and antidepressants. Additionally, iron tablets cause constipation as a side effect. Medical conditions like an under active thyroid gland and Irritable bowel syndrome can cause constipation. Similarly, diverticular diseases, Colon cancer, can also cause constipation.
Have a pet that needs medical assistance? Telemedicine isn't only for humans. Set up a telemedicine appointment for your pet using TelaPets and get quick help now!
CloudWell is committed to your health.
Meet our team of Hawaii doctors and medical experts.
Here are some of the conditions we treat:
Here's what people are saying
Kaimani
North Shore, Oahu
"I thought the whole process was pretty cool. To be able do this all on the phone instead of wasting an hour or two to see my doctor and wait all that time to speak with my doctor for only 5 minutes. The best part was I didn't feel rushed either during the video consult. The doctor really took her time speaking with me and more so than my regular doctor would have the time to do so with me.
Susan
Manoa, Oahu
This was so convenient for me and my family, especially since we are traveling and this saved me a trip to Urgent Care, who knows how long that could have taken. I appreciate how prompt the doctor and the staff were with contacting me.
Meliana
Lahaina, Maui
This was so great for my Dad to use as he is visiting from another country and he doesnt have health insurance. For something as simple as an earache, we didn't have to spend so much money on a quick doctor's visit. Plus the doctor was able to help my Dad sooner than our scheduled appointment!
Nalu
Mililani, Oahu
"Everything was very helpful from the initial call down the getting my prescription. I wish I could take this service back home with me to Canada!"
Allie
Lahaina, Maui
The whole experience was super fast! That was thee fastest appointment I have ever had, especially for something as simple as a prescription refill. Plus I had to pick my son up for school.
Nicki
Kapolei, Oahu
The fact that I was able to do all of this without getting out of my bed. From the time I made my appointment to hearing my prescription is ready, its been less than 1 hour.
Kawika
Aiea, Oahu
Video consult was my favorite part. I've never done a telemedicine visit before and it was cool. I can really see this being great for people with busy schedules, not to mention there is nothing like this in Hawaii yet.
Salesi
Lihue, Kauai
"Convenience from the comfort of your own home. Some times it can be a hassle getting out of house when you're already not feeling well to see your doctor, or even just to get a refill. But this is a very convenient service."
Andrea
Kailua, Oahu
"Just being able to do it at home and ON TIME was great, because I didn't have to spend the time to commute and spend time in the waiting room to MAYBE see my doctor at my scheduled appointment time. The doctor called me as soon on the dot of my appointment time."
Puka
Waimea, Big Island
The best part was definitely seeing the doctor on the video call. It is comforting as a patient that there is a real doctor on the other end laying eyes on me and the symptoms I could be having.
Chris
Kona, Big Island
"The doctor was great and took his time explaining my symptoms and treatment! Actually the whole experience was fantastic! I can't believe how efficient you guys are. It hasn't even been 30 minutes and I've already been contacted by pharmacy that my prescription is ready. This was great. I would definitely use this service again and highly recommend to others!"
FOUNDED BY PHYSICIANS
We're trusted by local individuals and organizations.
Featured On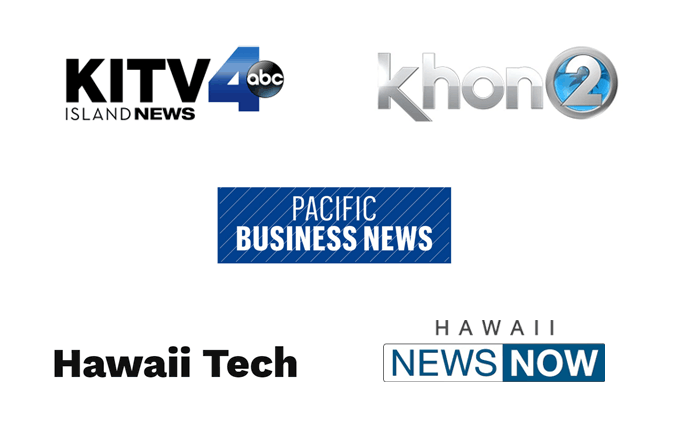 Trusted By