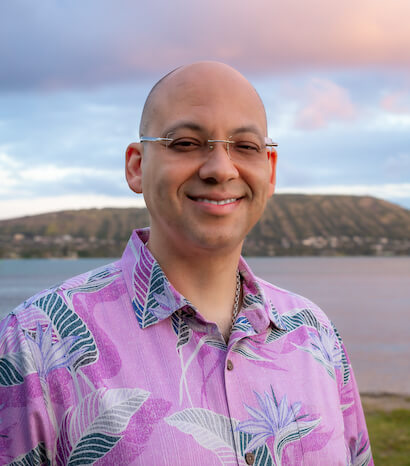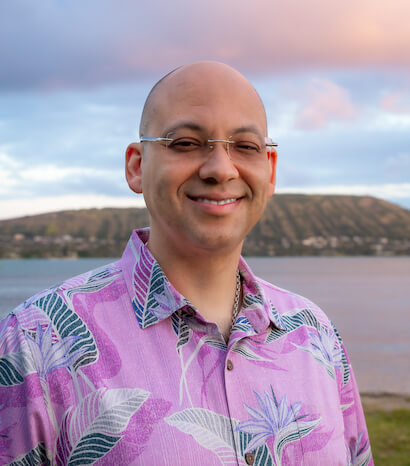 Dr. Cedric Strong, MD MBA
INTERNAL MEDICINE
Dr. Strong was always inspired by his father, a doctor who also sought to help and serve his community.
After completing his residency at Tufts University in Massachusetts, Dr. Strong worked at hospitals in Florida and New Hampshire before moving to Hawai'i in 2007. (He still wonders how he made it through all those harsh New England winters.)
Dr. Strong experienced the unique pressures of Hawaiian healthcare right away. He traveled between the islands for several years treating patients before putting down roots in Honolulu. Dr. Strong loves his work in Hawaii, and is inspired everyday by the place and people to make a positive difference both in his own life and in the community.
<< URGENT CARE
Sore Throat
This article will discuss sore throat and if one needs a prescription for sore throat.
What is a sore throat?
Sore throat or pharyngitis is a common infection of the throat. It has the following symptoms. For instance:
Pain in the throat
Hoarse voice
Headache
Nausea
Swollen glands in the neck
Cough
Fever
The symptoms usually subside within a week, with the cough or sore throat taking slightly longer to heal. You may also experience sore throat in case of tonsillitis as well. But the symptoms will be more severe. In this case, you must consult a doctor for further treatment. However, in some cases, you may get a delayed prescription for a sore throat.
Treatment
Usually, a sore throat will not require any treatment. Importantly, ensure that you keep yourself hydrated, even if it is painful to swallow. Also, fluids will help with the fever and headaches too. Take painkillers at regular intervals for relief from headaches as well as fever. Gargles and lozenges can help soothe a sore throat. Furthermore, even sucking on a popsicle can help as well.
Do I need to get any tests done?
Generally, sore throat does not require any tests to be done and it gets better by itself. However, if the symptoms do not get better then a throat swab may be needed. This is to determine which germ is causing the problem. Furthermore, blood tests are usually only required if the doctor suspects glandular fever.
Do I need antibiotic medicine?
Since most cases of sore throat are due to viruses, antibiotics are not needed. Antibiotics help kill bacteria but have no impact on viruses. Further, they also have some side effects as well. Therefore, they are avoided as a result. See the leaflet called Why wasn't I prescribed antibiotics? for more detail.
Additionally, some points that the doctor will consider while deciding whether to prescribe antibiotics or not are as follows. For example:
Presence of pus on the tonsils.
Absence of cough.
High temperature.
Tender lymph glands in the neck.
If three or more of the above symptoms are present, you may be given a "delayed prescription for sore throat". This means that you should wait for 2-3 days and if the symptoms do not clear up, then you should start the antibiotics. Further, people with a history of heart valve issues or who have had rheumatic fever may be prescribed antibiotics for sore throats as well.
Possible complications
For instance:
Ear Infections
Sinusitis
Chest Infections
Glandular fever
Peritonsillar abscess. This is a collection of pus next to one tonsil. Therefore, making the tonsil appear swollen and swallowing painful as a result. This needs antibiotics. It may also sometimes require surgery to drain the abscess as well.
Other possible complications
An allergy such as hay fever can also cause a sore throat as well. In rare cases, a sore throat can be the first symptom of throat cancer.
See a doctor if symptoms of a sore throat are severe, unusual, or do not ease within 2-3 days. Also, if you have any of the following symptoms, please visit the emergency room.
Difficulty in breathing, swallowing saliva or opening the mouth
Persistently high fever
Have a pet that needs medical assistance? Telemedicine isn't only for humans. Set up a telemedicine appointment for your pet using TelaPets and get quick help now!
Here are some of the conditions we treat:
Here's what people are saying
Kaimani
North Shore, Oahu
"I thought the whole process was pretty cool. To be able do this all on the phone instead of wasting an hour or two to see my doctor and wait all that time to speak with my doctor for only 5 minutes. The best part was I didn't feel rushed either during the video consult. The doctor really took her time speaking with me and more so than my regular doctor would have the time to do so with me.
Susan
Manoa, Oahu
This was so convenient for me and my family, especially since we are traveling and this saved me a trip to Urgent Care, who knows how long that could have taken. I appreciate how prompt the doctor and the staff were with contacting me.
Meliana
Lahaina, Maui
This was so great for my Dad to use as he is visiting from another country and he doesnt have health insurance. For something as simple as an earache, we didn't have to spend so much money on a quick doctor's visit. Plus the doctor was able to help my Dad sooner than our scheduled appointment!
Nalu
Mililani, Oahu
"Everything was very helpful from the initial call down the getting my prescription. I wish I could take this service back home with me to Canada!"
Allie
Lahaina, Maui
The whole experience was super fast! That was thee fastest appointment I have ever had, especially for something as simple as a prescription refill. Plus I had to pick my son up for school.
Nicki
Kapolei, Oahu
The fact that I was able to do all of this without getting out of my bed. From the time I made my appointment to hearing my prescription is ready, its been less than 1 hour.
Kawika
Aiea, Oahu
Video consult was my favorite part. I've never done a telemedicine visit before and it was cool. I can really see this being great for people with busy schedules, not to mention there is nothing like this in Hawaii yet.
Salesi
Lihue, Kauai
"Convenience from the comfort of your own home. Some times it can be a hassle getting out of house when you're already not feeling well to see your doctor, or even just to get a refill. But this is a very convenient service."
Andrea
Kailua, Oahu
"Just being able to do it at home and ON TIME was great, because I didn't have to spend the time to commute and spend time in the waiting room to MAYBE see my doctor at my scheduled appointment time. The doctor called me as soon on the dot of my appointment time."
Puka
Waimea, Big Island
The best part was definitely seeing the doctor on the video call. It is comforting as a patient that there is a real doctor on the other end laying eyes on me and the symptoms I could be having.
Chris
Kona, Big Island
"The doctor was great and took his time explaining my symptoms and treatment! Actually the whole experience was fantastic! I can't believe how efficient you guys are. It hasn't even been 30 minutes and I've already been contacted by pharmacy that my prescription is ready. This was great. I would definitely use this service again and highly recommend to others!"
FOUNDED BY PHYSICIANS
We're trusted by local individuals and organizations.
Trusted By