Andrea Bernhard, MD
FAMILY MEDICINE
Dr. Bernhard became a physician in order to make a positive difference in people's lives. Her goal is to treat every patient with respect and dignity, and to deliver the highest quality care. Dr. Bernhard has lived in Hawaii for 10 years, and even completed her residency at the University of Hawaii. In her own words, "I get to care for wonderful people in one of the most beautiful places in the world."
<< URGENT CARE
Nausea and Vomiting
In brief, nausea is the feeling that you may be sick and throw up. In contrast, vomiting is the act of throwing up. If you experience nausea and vomiting symptoms for more than 48 hours, seek medical help.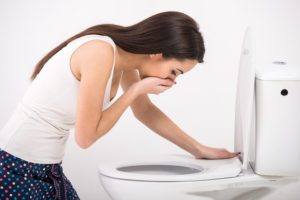 Additionally, seek medical help if you feel extremely weak. Likewise, seek medication attention if you see blood in your vomit. Also, if you experience unexplained weight loss or difficulty in swallowing. Nausea and vomiting symptoms are listed below. 
What you should tell your doctor
To start, be honest with your provider. Tell your doctor exactly how long you have been experiencing nausea and vomiting symptoms. Also mention any other associated symptoms. To note, inform your doctor if, for example:
Firstly, provide an update on how nausea and vomiting symptoms started. Also, let them know if it suddenly or gradually.
Secondly, be detailed when explaining about possible causes of vomiting and nausea symptoms.
How long has nausea and vomiting lasted?
Also, specify if nausea or vomiting is worse at specific times of the day.
Does nausea or vomiting get worse if you move your head?
Too add, let them know if you develop a fever.
When you vomit, does it contain blood or bile?
Additionally, let them know if you've you experienced recent weight loss.
Have you experienced abdominal pains or headaches?
Also, how much alcohol do you drink in a day?
Importantly, are you pregnant or could be pregnant?
Finally, updated them on new medications.
Overall, be detailed. The information will help your doctor determine the cause. Additionally, an in-person abdomen and chest examination will also help determine the cause. To add, depending on your symptoms, clinicians may ask for a blood or urine test. You may also be referred to a specialist. Further, if you suspect a pregnancy, you will therefore need to take a pregnancy test.
What should you do if you develop nausea or experience vomiting?
Remember to drink plenty of fluids. This is to replace the lost fluids in the body, avoiding dehydration. For instance, you could use rehydration drinks.
Importantly, call 911 if the vomiting is severe. Likewise, if you feel extremely weak. Also, call 911 if you have severe abdominal pain.
To end, seek medical advice if the vomiting lasts for more than 48 hours.
'Red flag' symptoms
Although the condition may seem normal, certain red flag symptoms could state a serious underlying disease. Above all, if you experience any of these, you must seek immediate medical attention. In summation, red flag symptoms include, for instance:
To start, vomiting blood or bile.
Secondly, weight loss.
Thirdly, severe abdominal pain.
Also, high fever, stiff neck, rash, and an averseness to light.
In addition, increasing weakness or loss of consciousness
Lastly, continuous vomiting for more than 48 hours
Causes of nausea and vomiting
There could be many causes of nausea and vomiting.  To note, pay attention to the following, for example:
Gastroenteritis
Food poisoning
Excessive intake of alcohol
Pregnancy
Migraine
Problems with the inner ear
Motion sickness
Certain medications like chemotherapy
Urinary tract infections
Eating disorders
Stomach problems. For example, Gastro-oesophageal reflux disease, stomach ulcers, and pyloric stenosis (in babies). Additionally, people with gastroparesis. It is common in those who have had weight loss surgery.
Metabolic conditions including poorly controlled diabetes, Addison's disease, and hypercalcemia.
Other possible causes include, for example:
Appendicitis
Inflammation of the pancreas
Kidney stones
Gallstones
Blockage of the gut
Head injury/brain tumor
Liver disease
Kidney disease
Importantly, ensure that you tell your doctor all your symptoms. Thus, allowing the doctor to make the correct diagnosis.
Acute and persistent nausea and vomiting
Acute nausea/vomiting occurs when symptoms lasts between 24-48 hours. Additionally, it is severe. Usually, food poisoning or gastric infections usually cause this. But, they are self-limiting in nature (stop by themselves). Thus, there is no required medical intervention. One only needs to ensure adequate hydration.
Nausea or vomiting that lasts for more than 48 hours is persistent nausea or vomiting. Also, in some cases, the cause may be the same as that of acute nausea or vomiting. But, as the time elapses, other underlying conditions may become more likely.
Problems caused by persistent nausea
Persistent nausea can be depressing. Thus, making a person feel sick and low all the time.
Problems caused by persistent vomiting
Dehydration
Disbalance of electrolytes
Damage to the tooth enamel because of stomach acid
Gastritis
Vomiting while unconscious. It can cause the vomit to enter the windpipe and, hence, lead to choking.
TelaPets offers medical teleadvice/teletriage with a Hawaii veterinarian, at a time that's convenient for you. Set up a telemedicine appointment for your pet using TelaPets and get quick help now!
CloudWell is committed to your health.
Meet our team of Hawaii doctors and medical experts.
Here are some of the conditions we treat:
Here's what people are saying
Kaimani
North Shore, Oahu
"I thought the whole process was pretty cool. To be able do this all on the phone instead of wasting an hour or two to see my doctor and wait all that time to speak with my doctor for only 5 minutes. The best part was I didn't feel rushed either during the video consult. The doctor really took her time speaking with me and more so than my regular doctor would have the time to do so with me.
Susan
Manoa, Oahu
This was so convenient for me and my family, especially since we are traveling and this saved me a trip to Urgent Care, who knows how long that could have taken. I appreciate how prompt the doctor and the staff were with contacting me.
Meliana
Lahaina, Maui
This was so great for my Dad to use as he is visiting from another country and he doesnt have health insurance. For something as simple as an earache, we didn't have to spend so much money on a quick doctor's visit. Plus the doctor was able to help my Dad sooner than our scheduled appointment!
Nalu
Mililani, Oahu
"Everything was very helpful from the initial call down the getting my prescription. I wish I could take this service back home with me to Canada!"
Allie
Lahaina, Maui
The whole experience was super fast! That was thee fastest appointment I have ever had, especially for something as simple as a prescription refill. Plus I had to pick my son up for school.
Nicki
Kapolei, Oahu
The fact that I was able to do all of this without getting out of my bed. From the time I made my appointment to hearing my prescription is ready, its been less than 1 hour.
Kawika
Aiea, Oahu
Video consult was my favorite part. I've never done a telemedicine visit before and it was cool. I can really see this being great for people with busy schedules, not to mention there is nothing like this in Hawaii yet.
Salesi
Lihue, Kauai
"Convenience from the comfort of your own home. Some times it can be a hassle getting out of house when you're already not feeling well to see your doctor, or even just to get a refill. But this is a very convenient service."
Andrea
Kailua, Oahu
"Just being able to do it at home and ON TIME was great, because I didn't have to spend the time to commute and spend time in the waiting room to MAYBE see my doctor at my scheduled appointment time. The doctor called me as soon on the dot of my appointment time."
Puka
Waimea, Big Island
The best part was definitely seeing the doctor on the video call. It is comforting as a patient that there is a real doctor on the other end laying eyes on me and the symptoms I could be having.
Chris
Kona, Big Island
"The doctor was great and took his time explaining my symptoms and treatment! Actually the whole experience was fantastic! I can't believe how efficient you guys are. It hasn't even been 30 minutes and I've already been contacted by pharmacy that my prescription is ready. This was great. I would definitely use this service again and highly recommend to others!"
FOUNDED BY PHYSICIANS
We're trusted by local individuals and organizations.
Featured On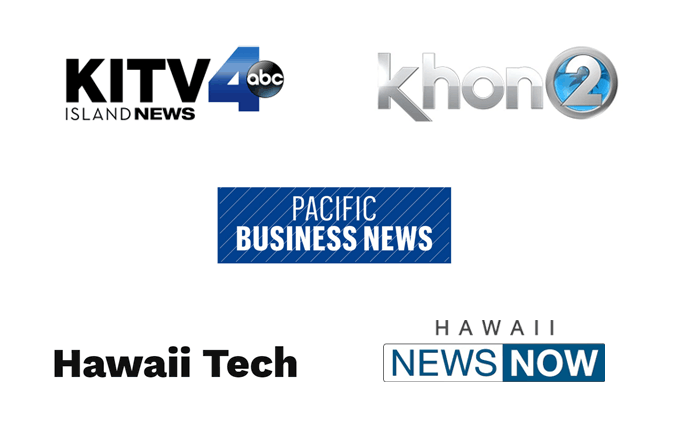 Trusted By