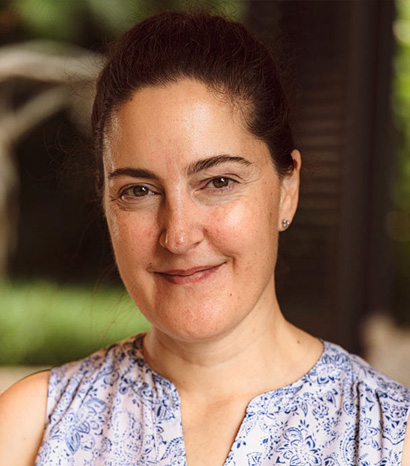 Becky Yoza, DNP
FAMILY MEDICINE
Becky has 14 years combined experience in medical/surgical and emergency nursing. She also teaches undergraduate and graduate nursing at Hawaii Pacific University. Originally a sociologist, Becky trained as a nurse to gain knowledge for her research, but she ended up loving nursing so much she never went back! Born and raised in Michigan, Becky has lived in Hawaii since 2010 and never wants to leave.
<< URGENT CARE
Gastroesophageal Reflux Disease – Indigestion
Indigestion is a common problem. One experiences stomach pain after eating heavy meals. Or it can be due to other medications. There are lifestyle changes one can make for indigestion pain relief.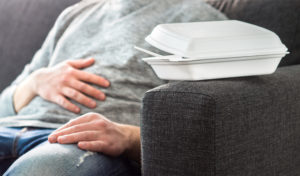 Symptoms of indigestion
Belching or burping is a sign of excessive food or drinks consumption. Dyspepsia refers to a group of symptoms. Symptoms such as bloating, discomfort, nausea, and excess wind production. Other symptoms of dyspepsia are heartburn and water brash. Water brash is the coming up of a bitter-tasting liquid into the back of the throat. But, these are now considered symptoms of a condition called gastro-esophageal reflux disease (GERD).
Digestive system
Food passes down the oesophagus into the stomach. After that, the stomach prepares acid to break down the food. Food then passes into the duodenum . The duodenum is the first part of the small intestine. In the duodenum and the rest of the small intestine, food mixes with chemicals. Chemicals called enzymes. Food also gets digested in the duodenum and the rest of the small intestine. Digested food is then absorbed into the body from the small intestine.
Treating indigestion by making changes in your lifestyle
The below mentioned three steps will ensure indigestion pain relief:
Eat small and regular meals. Especially avoid eating late at night.
Lose weight if you are obese.
Avoid excessive smoking or drinking.
In case you are suffering from dyspepsia (acid reflux & heartburn), the best way to get relief is by:
Improve posture. Lying down or bending forward a lot during the day leads to acid reflux. This happens after heavy meals. Sitting hunched or wearing tight belts puts extra pressure on the stomach. This makes reflux worse
At night, go to bed at least 2 hours after your last meal. Adjust your bed to raise the head side of the bed by about 6 inches. This will keep acid from refluxing into the food pipe (oesophagus). In addition, you may use additional pillows as well.
Antacids or alkali fluids neutralize the stomach acid. A dose of antacid after every heavy meal provides relief.
Test for Helicobacter pylori (H. pylori) infection and get treatment.
Complications:
Additional symptoms suggest that your dyspepsia may be due to a serious disorder. Disorders such as stomach or oesophageal cancer. Additionally, it may be due to a complication from an ulcer such as bleeding. For example, if you:
Pass blood with your stools
Bring up (vomit) blood
Lose weight suddenly
Have difficulty in swallowing (dysphagia)
Develop yellowish skin (anaemia)
It is best to visit your physician who will conduct a Gastroscopy (endoscopy). This is to check for stomach ulcers and a blood test to check for anaemia.
Medication
Some medicines may cause dyspepsia as a side-effect. Anti-inflammatory medicines (for arthritis, muscular pains, sprains, period pains) affect the lining of the stomach. As a result, allow acid to cause inflammation and ulcers.
Have a pet that needs medical assistance? Telemedicine isn't only for humans. Set up a telemedicine appointment for your pet using TelaPets and get quick help now!
Here are some of the conditions we treat:
Here's what people are saying
Kaimani
North Shore, Oahu
"I thought the whole process was pretty cool. To be able do this all on the phone instead of wasting an hour or two to see my doctor and wait all that time to speak with my doctor for only 5 minutes. The best part was I didn't feel rushed either during the video consult. The doctor really took her time speaking with me and more so than my regular doctor would have the time to do so with me.
Susan
Manoa, Oahu
This was so convenient for me and my family, especially since we are traveling and this saved me a trip to Urgent Care, who knows how long that could have taken. I appreciate how prompt the doctor and the staff were with contacting me.
Meliana
Lahaina, Maui
This was so great for my Dad to use as he is visiting from another country and he doesnt have health insurance. For something as simple as an earache, we didn't have to spend so much money on a quick doctor's visit. Plus the doctor was able to help my Dad sooner than our scheduled appointment!
Nalu
Mililani, Oahu
"Everything was very helpful from the initial call down the getting my prescription. I wish I could take this service back home with me to Canada!"
Allie
Lahaina, Maui
The whole experience was super fast! That was thee fastest appointment I have ever had, especially for something as simple as a prescription refill. Plus I had to pick my son up for school.
Nicki
Kapolei, Oahu
The fact that I was able to do all of this without getting out of my bed. From the time I made my appointment to hearing my prescription is ready, its been less than 1 hour.
Kawika
Aiea, Oahu
Video consult was my favorite part. I've never done a telemedicine visit before and it was cool. I can really see this being great for people with busy schedules, not to mention there is nothing like this in Hawaii yet.
Salesi
Lihue, Kauai
"Convenience from the comfort of your own home. Some times it can be a hassle getting out of house when you're already not feeling well to see your doctor, or even just to get a refill. But this is a very convenient service."
Andrea
Kailua, Oahu
"Just being able to do it at home and ON TIME was great, because I didn't have to spend the time to commute and spend time in the waiting room to MAYBE see my doctor at my scheduled appointment time. The doctor called me as soon on the dot of my appointment time."
Puka
Waimea, Big Island
The best part was definitely seeing the doctor on the video call. It is comforting as a patient that there is a real doctor on the other end laying eyes on me and the symptoms I could be having.
Chris
Kona, Big Island
"The doctor was great and took his time explaining my symptoms and treatment! Actually the whole experience was fantastic! I can't believe how efficient you guys are. It hasn't even been 30 minutes and I've already been contacted by pharmacy that my prescription is ready. This was great. I would definitely use this service again and highly recommend to others!"
FOUNDED BY PHYSICIANS
We're trusted by local individuals and organizations.
Trusted By