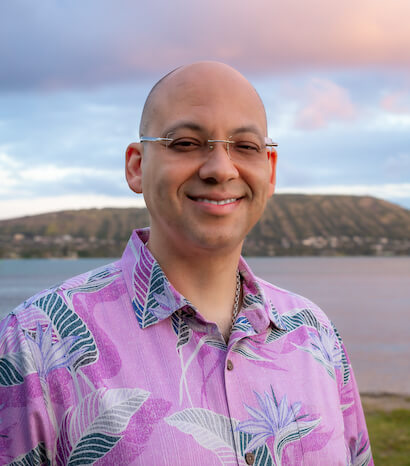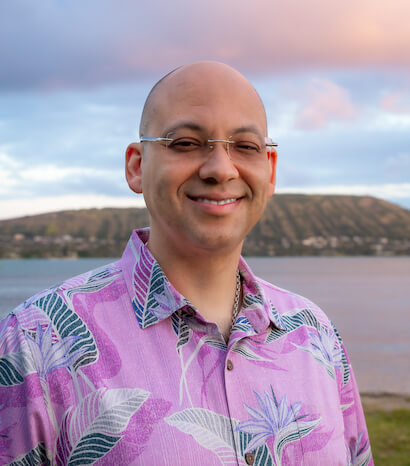 Dr. Cedric Strong, MD MBA
INTERNAL MEDICINE
Dr. Strong was always inspired by his father, a doctor who also sought to help and serve his community.
After completing his residency at Tufts University in Massachusetts, Dr. Strong worked at hospitals in Florida and New Hampshire before moving to Hawai'i in 2007. (He still wonders how he made it through all those harsh New England winters.)
Dr. Strong experienced the unique pressures of Hawaiian healthcare right away. He traveled between the islands for several years treating patients before putting down roots in Honolulu. Dr. Strong loves his work in Hawaii, and is inspired everyday by the place and people to make a positive difference both in his own life and in the community.
<< URGENT CARE
Impetigo
Impetigo is a bacterial infection of the skin. Although commonly seen in children, it can affect anyone. Of note, impetigo is a contagious. It spreads by close contact with an infected person.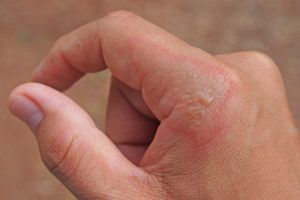 Impetigo is a contagious bacterial infection of the skin that affects many. It easily spreads by coming in contact with the infected person. In fact, people living in warm, humid weather are more prone to it. Most of the time antibiotic creams suffice to clear the infection. However, sometimes an antibiotic syrup or tablet may be required. There are three variations of impetigo skin infection that may occur:
Staphylococcus aureus- most frequently found cause.
Streptococcus pyogenes
Methicillin-resistant Staphylococcus aureus (MRSA). It is a relatively newer strain and is quickly becoming resistant to antibiotics.
If the healthy skin is affected, it is a case of primary impetigo. Secondary impetigo infects previously damaged or affected skin. Such as with eczema or a cut. Impetigo on the face or near the mouth may give the impression of being a cold sore. Cold sores are viral infections. They recur in the same spot now and then.
Non-bullous impetigo (most common form)
After one's infected with impetigo, the rashes begin to appear within 4 to 10 days. Most often, it shows up on the face. Smaller blisters may appear around the original blister site. These are satellite patches. Few blisters filled with fluid appear first. Since they are so small, it is invisible to the naked eye. Soon they burst and leave behind golden scabs that resemble cornflakes. The affected skin may become red or inflamed.
Non-bullous impetigo (most common form)
This type of impetigo will have large blisters. It results in thin layers of skin peeling off of the top of the blisters. Once the skin peels off, it leaves behind raw red patches of inflamed skin beneath. It is more likely to occur in areas that also have eczema. Or other such conditions on the body. In rare cases, the breaks in the skin can become very deep and form ulcers. Such occurrences are ecthyma.
Treatment
The condition is likely to clear without intervention in 2-3 weeks. However, treatment may be required because of its contagious nature. Doctor's advise to apply a medicated cream, Naseptin, just inside the nose. It can help clear the infection.
An antibiotic cream suffices to clear small patches of impetigo. Use warm soapy water to clean the affected area. Additionally, remove the crusts before applying the cream. With fever or swollen lymph glands, one should visit a doctor. Additionally, one should take oral medicine.
Antibiotic tablets or liquid syrup may be recommended. This is if the rash is severe. Additionally, they are recommended if it is widespread and recurring in nature. Take a course of antibiotics if the infection continues to spread even after using the cream.
Your doctor may suggest an alternative medication to treat the condition. This is in cases where the particular strain of bacteria is resistant to the antibiotic prescribed. It may be done after performing a swab test of your blister. The swab test determines which strain of bacteria is the culprit. Overall, this will help your physician arrive at the best course of treatment for your condition.
Prevention
Avoid touching or coming in contact with impetigo patches. Don't allow other children to come in contact with the affected skin.
Wash your hands before and after every application of the cream.
Avoid sharing towels, bathwater, etc until you are free from the infection.
Avoid public places at least 48 hours after the infection resolves.
Have a pet that needs medical assistance? Telemedicine isn't only for humans. Set up a telemedicine appointment for your pet using TelaPets and get quick help now!
Here are some of the conditions we treat:
Here's what people are saying
Kaimani
North Shore, Oahu
"I thought the whole process was pretty cool. To be able do this all on the phone instead of wasting an hour or two to see my doctor and wait all that time to speak with my doctor for only 5 minutes. The best part was I didn't feel rushed either during the video consult. The doctor really took her time speaking with me and more so than my regular doctor would have the time to do so with me.
Susan
Manoa, Oahu
This was so convenient for me and my family, especially since we are traveling and this saved me a trip to Urgent Care, who knows how long that could have taken. I appreciate how prompt the doctor and the staff were with contacting me.
Meliana
Lahaina, Maui
This was so great for my Dad to use as he is visiting from another country and he doesnt have health insurance. For something as simple as an earache, we didn't have to spend so much money on a quick doctor's visit. Plus the doctor was able to help my Dad sooner than our scheduled appointment!
Nalu
Mililani, Oahu
"Everything was very helpful from the initial call down the getting my prescription. I wish I could take this service back home with me to Canada!"
Allie
Lahaina, Maui
The whole experience was super fast! That was thee fastest appointment I have ever had, especially for something as simple as a prescription refill. Plus I had to pick my son up for school.
Nicki
Kapolei, Oahu
The fact that I was able to do all of this without getting out of my bed. From the time I made my appointment to hearing my prescription is ready, its been less than 1 hour.
Kawika
Aiea, Oahu
Video consult was my favorite part. I've never done a telemedicine visit before and it was cool. I can really see this being great for people with busy schedules, not to mention there is nothing like this in Hawaii yet.
Salesi
Lihue, Kauai
"Convenience from the comfort of your own home. Some times it can be a hassle getting out of house when you're already not feeling well to see your doctor, or even just to get a refill. But this is a very convenient service."
Andrea
Kailua, Oahu
"Just being able to do it at home and ON TIME was great, because I didn't have to spend the time to commute and spend time in the waiting room to MAYBE see my doctor at my scheduled appointment time. The doctor called me as soon on the dot of my appointment time."
Puka
Waimea, Big Island
The best part was definitely seeing the doctor on the video call. It is comforting as a patient that there is a real doctor on the other end laying eyes on me and the symptoms I could be having.
Chris
Kona, Big Island
"The doctor was great and took his time explaining my symptoms and treatment! Actually the whole experience was fantastic! I can't believe how efficient you guys are. It hasn't even been 30 minutes and I've already been contacted by pharmacy that my prescription is ready. This was great. I would definitely use this service again and highly recommend to others!"
FOUNDED BY PHYSICIANS
We're trusted by local individuals and organizations.
Trusted By