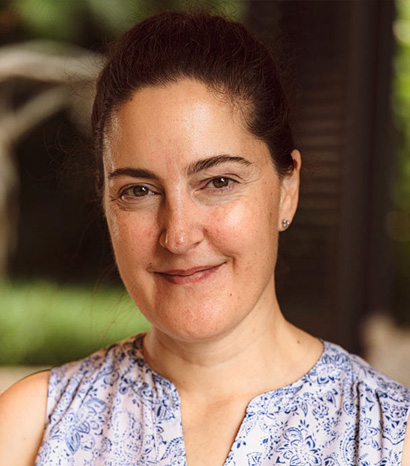 Becky Yoza, DNP
FAMILY MEDICINE
Becky has 14 years combined experience in medical/surgical and emergency nursing. She also teaches undergraduate and graduate nursing at Hawaii Pacific University. Originally a sociologist, Becky trained as a nurse to gain knowledge for her research, but she ended up loving nursing so much she never went back! Born and raised in Michigan, Becky has lived in Hawaii since 2010 and never wants to leave.
<< URGENT CARE
Influenza, Flu Symptoms and Treatment
The flu is an illness caused by the influenza virus. It is important to note, other viruses can cause flu-like symptoms too. Most cases of the flu occur seasonally, usually an eight-week period in the winter. Flu symptoms and treatment are detailed below.
What Is The Flu?
Three types of influenza viruses exist: A, B and C, with a different strain causing the seasonal outbreak each year. This article will discuss flu symptoms and treatment.
What Is Swine Flu?
A strain of Type A influenza virus, known as H1N1v, causes Swine flu. Along with the common symptoms, one will experience nausea and vomiting. Diarrhea is also a symptom as well. In fact, Swine flu affects children and young adults.
What Are Flu Symptoms?
Typically, symptoms get worse the first two days and get better after that. Sometimes with a cough persisting for a week more. Although, it usually takes less than a week to recover. A few people need hospitalization. This is because of complications that develop because of the flu. Symptoms include, for instance:
Fever.
Body aches.
Sweating.
Sore throat and dry cough.
Sneezing.
Nausea.
Headaches.
In infants, there could be lethargy and drop in feeds. Furthermore, there could be difficulty breathing and febrile convulsions with fever as well.
How Do You Catch The Flu?
The flu is contagious. It spreads via water droplets from an infected person's cough or sneeze. In brief, the virus can be airborne or passed along through contaminated surfaces.
Serious Illnesses Similar To The Flu
Serious illnesses have symptoms like the flu when it starts. They include meningitis, malaria, and pneumonia for instance. Be sure to contact a doctor if you have any of the following symptoms beside the flu-like symptoms. Symptoms such as:
Stiffness in the neck. Especially if you have difficulty in bending your neck forward or backward.
A headache that does not get better and instead keeps getting worse.
Rash, especially if they are on the face and do not fade upon being pressed.
Light sensitivity.
Confusion.
Drowsiness.
Frequent vomiting.
Coughing up blood or blood-tinged phlegm.
Chest pain.
Hence, tell your doctor about all your symptoms. Inform them of any recent visits outside the country. Especially to countries where malaria is prevalent.
Flu Treatment
Generally, the flu does not need any specific treatment. Rather, treatment is for managing symptoms and preventing complications. For instance:
Take rest and stay at home to avoid spreading the virus.
Take Paracetamol/Ibuprofen for fever and body aches.
Drink lots of fluids.
If needed, use throat lozenges, decongestant drops, and saline nasal drops.
There are antiviral medicines like Oseltamivir (Tamiflu®) and Zanamivir (Relenza®). These can prevent complications and reduce the severity. It is unnecessary to take antiviral medicine, as they do not kill the virus but deter its growth. As a result, reducing the duration of the illness. Sometimes, as follows, one may get prescribed an antiviral. For example:
It is flu season, and the community has had many cases of it.
Admission into the hospital with the flu.
If you have been in close contact or share with a person who has the flu.
Take antiviral medicines within 48 hours of having flu-like symptoms. In addition, take medication after being in contact with an infected person. Also, children prescribed Zanamivir must take it within 36 hours of onset.
Do Antibiotics Treat The Flu?
Antibiotics work by killing bacterial infections. They do not work on viral infections. Typically, antibiotics are not used to treat the flu. However, they may if other complications develop. Complications include pneumonia and chest infection.
What Are The Possible Complications Of The Flu
Generally, if you are healthy, you will most likely recover from the flu, completely. You should track your symptoms and visit a doctor if they get worse. In the frail or elderly, complications may include developing pneumonia. This is serious. It requires antibiotic treatment. Indications of pneumonia include, for instance:
Recurring high fever.
Breathlessness.
A cough that keeps getting worse.
Rapid breathing.
Chest pain.
Other complications include sinusitis and ear infections. Also, in rare cases encephalitis as well.
CloudWell is committed to your health.
Meet our team of Hawaii doctors and medical experts.
Here are some of the conditions we treat:
Here's what people are saying
Kaimani
North Shore, Oahu
"I thought the whole process was pretty cool. To be able do this all on the phone instead of wasting an hour or two to see my doctor and wait all that time to speak with my doctor for only 5 minutes. The best part was I didn't feel rushed either during the video consult. The doctor really took her time speaking with me and more so than my regular doctor would have the time to do so with me.
Susan
Manoa, Oahu
This was so convenient for me and my family, especially since we are traveling and this saved me a trip to Urgent Care, who knows how long that could have taken. I appreciate how prompt the doctor and the staff were with contacting me.
Meliana
Lahaina, Maui
This was so great for my Dad to use as he is visiting from another country and he doesnt have health insurance. For something as simple as an earache, we didn't have to spend so much money on a quick doctor's visit. Plus the doctor was able to help my Dad sooner than our scheduled appointment!
Nalu
Mililani, Oahu
"Everything was very helpful from the initial call down the getting my prescription. I wish I could take this service back home with me to Canada!"
Allie
Lahaina, Maui
The whole experience was super fast! That was thee fastest appointment I have ever had, especially for something as simple as a prescription refill. Plus I had to pick my son up for school.
Nicki
Kapolei, Oahu
The fact that I was able to do all of this without getting out of my bed. From the time I made my appointment to hearing my prescription is ready, its been less than 1 hour.
Kawika
Aiea, Oahu
Video consult was my favorite part. I've never done a telemedicine visit before and it was cool. I can really see this being great for people with busy schedules, not to mention there is nothing like this in Hawaii yet.
Salesi
Lihue, Kauai
"Convenience from the comfort of your own home. Some times it can be a hassle getting out of house when you're already not feeling well to see your doctor, or even just to get a refill. But this is a very convenient service."
Andrea
Kailua, Oahu
"Just being able to do it at home and ON TIME was great, because I didn't have to spend the time to commute and spend time in the waiting room to MAYBE see my doctor at my scheduled appointment time. The doctor called me as soon on the dot of my appointment time."
Puka
Waimea, Big Island
The best part was definitely seeing the doctor on the video call. It is comforting as a patient that there is a real doctor on the other end laying eyes on me and the symptoms I could be having.
Chris
Kona, Big Island
"The doctor was great and took his time explaining my symptoms and treatment! Actually the whole experience was fantastic! I can't believe how efficient you guys are. It hasn't even been 30 minutes and I've already been contacted by pharmacy that my prescription is ready. This was great. I would definitely use this service again and highly recommend to others!"
FOUNDED BY PHYSICIANS
We're trusted by local individuals and organizations.
Featured On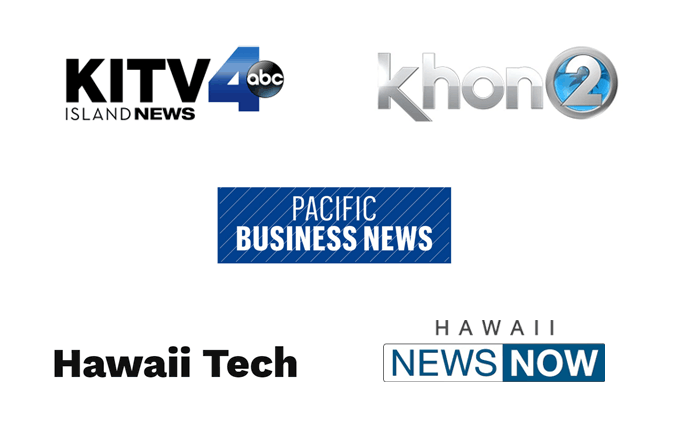 Trusted By