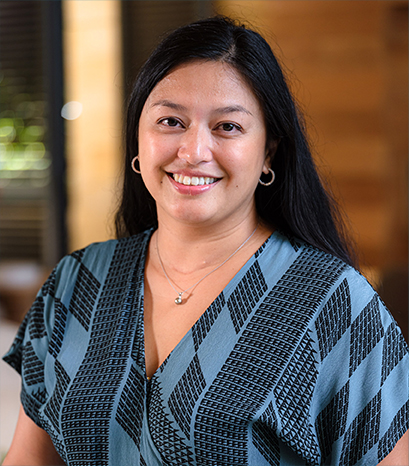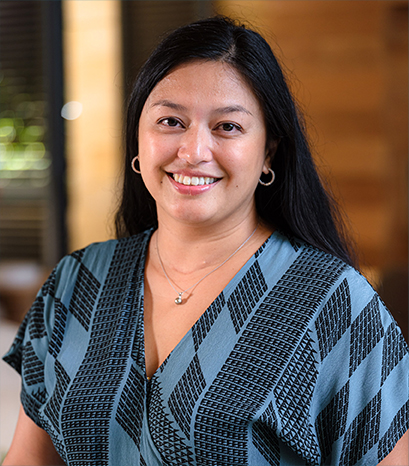 Angela Payumo, MD
INTERNIST
Dr Payumo's medical practical has taken her around the globe, from the Philippines to Haiti, to various cities in the US. She hails from a family of physicians and has been practicing herself since 2011. Dr. Payumo appreciates the sense of family and community that she sees and feels in Hawaii, and with CloudWell Health she hopes to provide greater healthcare access to the Hawaiian people, and to anyone in immediate need.
<< URGENT CARE
Dandruff
Dandruff is common. We know this condition as seborrheic dermatitis. Dermatitis means inflammation of the skin. Seborrheic indicates that a condition affects the sebaceous glands, which are the oil glands for the skin. In brief, it causes flaky skin on the face and upper body.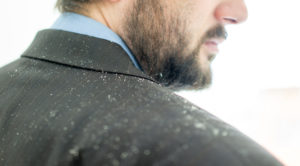 To start, seborrheic dermatitis occurs most often amongst young adults. We know this condition as dandruff. In fact, emotional stress aggravates dandruff. Of note, the lack of cleanliness does not cause it. Additionally, cradle cap is a similar condition that babies have. It usually clears within a few months. Dandruff prescription is available. In brief, doctors prescription medication where antifungal creams don't help.
Of note, the exact cause of seborrheic dermatitis is unknown. It is not just a simple skin infection. Also, it is not contagious. Specifically, one cannot catch the condition from others. An antifungal shampoo and/or an antifungal cream usually clears dandruff and rash.
Symptoms
Most skin glands that make the oil (sebum) can get affected. Thus, this condition is more common in greasy areas of the skin. Of note, common areas include the scalp, forehead and chest. Additionally, areas such as the T-zone of the face (nose and eyebrows), armpits and groin are common greasy areas of the skin, as well. In mild cases, bad dandruff may be all that occurs. Dandruff is the scaling of the scalp . In fact, it happens because of seborrheic dermatitis. The scalp may also become itchy, too. To add, mild patches of flaky skin may also develop on the face. In worse cases, a rash may also develop. The scalp also becomes itchy. Medical investigation is not necessary, and the typical symptoms and rash are good enough to confirm the presence of dandruff.
Treatments
Commonly used treatments include the following. For instance:
Many times, antifungal shampoos, such as ketoconazole, help. This treats the scalp, eyebrows, and other hairy areas. In fact, the dandruff prescription shampoo removes the fungal infection.  Thus, it cures the skin. One can apply antifungal shampoo twice a week. Leave the shampoo in your hair for about five minutes before rinsing off. An anti-dandruff shampoo that contains zinc pyrithione or coal tar may also treat dandruff in mild cases too. For example, Head & Shoulders®. An antifungal cream can treat dandruff in other parts of the body. It often takes 2-4 weeks to clear dandruff or rash completely. Hence, do not stop using the cream or shampoo. In fact, this is to prevent reoccurrence. Also, avoid cosmetic products that contain alcohol as it may dry out the skin.
Other treatments:
Firstly, a scalp softener can help the scalp. For best results, use with antifungal shampoo.

Secondly, using a mild steroid cream or steroid scalp lotion can help in severe cases. Specifically, this is if you also use

an antifungal cream or shampoo. Use the steroid cream if the skin or scalp is

badly

inflamed.

Steroid creams and lotions dampen inflammation. Thus, redness symptoms may be treated

.

Thirdly, a 5-day course of antifungal tablets if the dandruff is not clearing with the help of an antifungal cream.
Lastly, light treatment (phototherapy) with ultraviolet B rays is also used in curing severe cases.
Often, seborrheic dermatitis reoccurs in a few weeks after a course of treatment. Each episode can be treated as it occurs. Once the symptoms have gone with treatment, the following may help to keep the condition from recurring. For instance:
For the scalp, continue to use a dandruff prescription antifungal shampoo. Shampoo such as ketoconazole once every 1-2 weeks. Leave on the scalp for five minutes before rinsing.
For the body, take regular baths with soap and water help to remove the greasy sebum from the body. Some people may need to use an antifungal cream 1-2 times a week on the affected areas of the skin.
Here are some of the conditions we treat:
Here's what people are saying
Kaimani
North Shore, Oahu
"I thought the whole process was pretty cool. To be able do this all on the phone instead of wasting an hour or two to see my doctor and wait all that time to speak with my doctor for only 5 minutes. The best part was I didn't feel rushed either during the video consult. The doctor really took her time speaking with me and more so than my regular doctor would have the time to do so with me.
Susan
Manoa, Oahu
This was so convenient for me and my family, especially since we are traveling and this saved me a trip to Urgent Care, who knows how long that could have taken. I appreciate how prompt the doctor and the staff were with contacting me.
Meliana
Lahaina, Maui
This was so great for my Dad to use as he is visiting from another country and he doesnt have health insurance. For something as simple as an earache, we didn't have to spend so much money on a quick doctor's visit. Plus the doctor was able to help my Dad sooner than our scheduled appointment!
Nalu
Mililani, Oahu
"Everything was very helpful from the initial call down the getting my prescription. I wish I could take this service back home with me to Canada!"
Allie
Lahaina, Maui
The whole experience was super fast! That was thee fastest appointment I have ever had, especially for something as simple as a prescription refill. Plus I had to pick my son up for school.
Nicki
Kapolei, Oahu
The fact that I was able to do all of this without getting out of my bed. From the time I made my appointment to hearing my prescription is ready, its been less than 1 hour.
Kawika
Aiea, Oahu
Video consult was my favorite part. I've never done a telemedicine visit before and it was cool. I can really see this being great for people with busy schedules, not to mention there is nothing like this in Hawaii yet.
Salesi
Lihue, Kauai
"Convenience from the comfort of your own home. Some times it can be a hassle getting out of house when you're already not feeling well to see your doctor, or even just to get a refill. But this is a very convenient service."
Andrea
Kailua, Oahu
"Just being able to do it at home and ON TIME was great, because I didn't have to spend the time to commute and spend time in the waiting room to MAYBE see my doctor at my scheduled appointment time. The doctor called me as soon on the dot of my appointment time."
Puka
Waimea, Big Island
The best part was definitely seeing the doctor on the video call. It is comforting as a patient that there is a real doctor on the other end laying eyes on me and the symptoms I could be having.
Chris
Kona, Big Island
"The doctor was great and took his time explaining my symptoms and treatment! Actually the whole experience was fantastic! I can't believe how efficient you guys are. It hasn't even been 30 minutes and I've already been contacted by pharmacy that my prescription is ready. This was great. I would definitely use this service again and highly recommend to others!"
FOUNDED BY PHYSICIANS
We're trusted by local individuals and organizations.
Trusted By