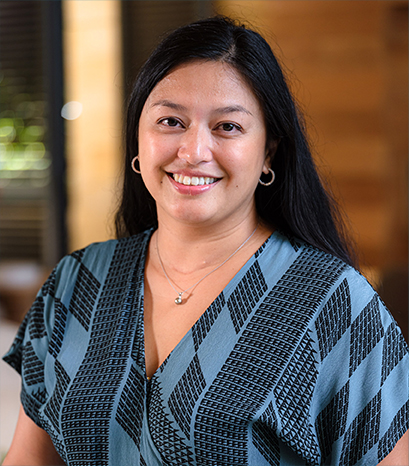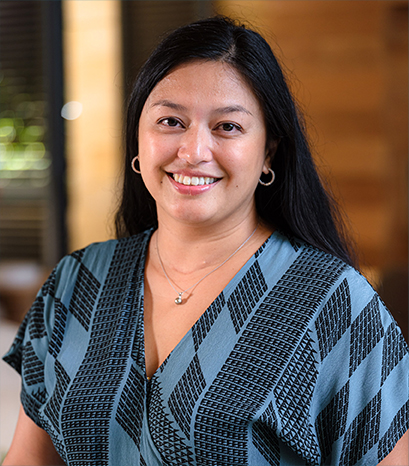 Angela Payumo, MD
INTERNIST
Dr Payumo's medical practical has taken her around the globe, from the Philippines to Haiti, to various cities in the US. She hails from a family of physicians and has been practicing herself since 2011. Dr. Payumo appreciates the sense of family and community that she sees and feels in Hawaii, and with CloudWell Health she hopes to provide greater healthcare access to the Hawaiian people, and to anyone in immediate need.
<< URGENT CARE
Cellulitis and Erysipelas
Cellulitis and erysipelas are both skin infections. They affect the skin and the tissues right beneath the skin surface. But, erysipelas is a less serious type of cellulitis. It is an infection of the skin which is nearer to the skin surface that is more shallow, than cellulitis. Here we will discuss both as if they are the same thing. Bacterial skin infection symptoms are also included below as well.
Causes
There are two main types of bacteria that cause cellulitis.
Staphylococcus aureus
Beta-hemolytic streptococcus.
These bacteria are also present on the skin of a healthy person too. But, is a problem only if it enters the skin through a cut.
Who can get it?
Although it can affect anyone, it is rare in children. Additionally, it is rare in young healthy adults. There are some factors that can make you more prone to cellulitis than others. Factors to watch out for are as followed:
Firstly, beware if you are over the age of 60. If so, you are at increased risk of developing cellulitis.
Secondly, swelling in your legs may increase your risk of developing the condition.  Specifically, it you are overweight or obese, stay aware.
Also, people with a previous episode or history of cellulitis may be prone to develop it again.
Have an unusually weak immune system due to ongoing treatments
If you are pregnant
Additionally, if you have diabetes and are not treating it.
Are or have been an intravenous drug user
Finally, if you have an acute case of eczema that may cause the skin to crack.
Bacterial skin infection symptoms
Bacterial skin infection symptoms include, for instance:
You may run a fever or feel sick
Redness of the skin in the affected area, usually the lower leg
The redness getting worse or aggravating over a day or two
In extreme cases, you may feel shivery and weak
The skin is often smooth; it is not bumpy or raised
Cellulitis is not normally itchy but may cause some itchiness. This is when it starts to go away and the skin heals
What body parts does it affect?
Cellulitis affects the following body parts. For example:
Cellulitis typically starts around the ankle.
The face, usually around the eyelids. This is periorbital cellulitis.
In very rare cases, sinusitis could spread into the eyes. This causes them to bulge out as a result and is referred to as orbital cellulitis. This requires emergency treatment.
Occasionally, it may occur on the back of the elbow as well. This is due to leaning on the elbow too much.
What else is often misdiagnosed as cellulitis?
A lot of conditions may seem like cellulitis but aren't in reality. Bacterial skin infection symptoms are similar to other conditions. Thus, it is important that the diagnosis of cellulitis be accurate. Otherwise, you would be taking antibiotics for no real reason.
Varicose eczema in elderly people causes red legs. This can trick people into thinking they have cellulitis. The big difference is that varicose eczema usually affects both legs. But cellulitis often affects only one leg at a time. Also, varicose eczema is not painful, whereas cellulitis is. Further, varicose eczema is a condition that exists for years. Yet cellulitis comes on over a few days and gets worse progressively.
Insect bites often leave a red circle on the skin around the bite site. Thus, these are often confused with cellulitis as well. The main difference between insect bites and cellulitis is that insect bites are itchy but cellulitis is not. Also, the redness around an insect bite comes on quickly and often overnight. But, cellulitis takes a few days to catch on and spreads as well.
Why is cellulitis so painful?
The infection of the skin causes swelling. It is the swelling that is painful, as it presses the skin outwards as a result.
Is cellulitis serious?
Treatment of cellulitis at an early stage with antibiotics is effective. Thus, it usually does not become a serious problem.
Some of the complications of untreated cellulitis include the following. Such as:
Blood poisoning
A ball of pus forming at the infected site
Muscle or bone infections, which can become serious
Cellulitis around the eyes that may spread to the brain
What is the treatment for cellulitis?
Antibiotics
A course of antibiotic tablets will usually help clear cellulitis completely. Usually, a one to two week course is enough to make a full recovery. Sometimes intravenous antibiotics are needed. This is in cases of high fever or infection, for example.
Elevation
Elevating the affected part of your body helps prevent excess swelling. This may also result in reduced pain as well. Do this as much as possible until the infection is gone. To ensure you have good blood circulation, go for short walks periodically. Also, wiggle your toes regularly during such times as well. If you have cellulitis in a forearm or hand, a high sling can help keep the affected area raised.
Other things that may help:
Firstly, painkillers such as Tylenol or Advil
Secondly, application of moisturizing cream or lotion helps
Thirdly, hydrating yourself by drinking plenty of fluids
When to seek medical attention?
Please seek immediate medical attention in the following cases. For instance:
The redness of the skin gets worse and is more painful.
You are feeling really unwell, with a high temperature and the shivers.
If the skin, which was red, turns dark purple or black. This could be a sign you have dead tissue called gangrene.
If the pain of the cellulitis seems disproportionate to the size of the redness. It might be the onset of necrotizing fasciitis.
How can I prevent cellulitis?
Cellulitis is not always preventable. But the following may help reduce your risk of developing cellulitis. For instance:
Elevating your legs if they are swollen.
Keep your fingernails short and avoid scratching as well.
If you have had episodes of cellulitis before, then ask your doctor about prescribing a low dose of antibiotics.
Keep cuts and wounds clean using running water and antiseptic cream.
Moisturize the skin often.
Avoid scratching your skin.
How long does it take cellulitis to clear up?
It could take between 1-2 weeks to clear up completely. A mild case of cellulitis treated early could be clear in a week, especially if you are otherwise healthy. But, in cases of delayed diagnosis and/or treatment, it is quite common to need two weeks worth of antibiotics. This is also common for cases amongst the elderly as well. Also, if you had an acute case of cellulitis requiring hospital admission in the past, it may not go away completely for many months.
Is cellulitis contagious?
No, it is not contagious. One can't contract cellulitis just by touching it.
How long do I need time off work for cellulitis?
If you have cellulitis, you must get enough rest. Also, stay hydrated and keep the affected part of the body elevated as well. You may need time off if your work involves standing for extended periods of time or if you are sitting at a desk for most of the day.
Here are some of the conditions we treat:
Here's what people are saying
Kaimani
North Shore, Oahu
"I thought the whole process was pretty cool. To be able do this all on the phone instead of wasting an hour or two to see my doctor and wait all that time to speak with my doctor for only 5 minutes. The best part was I didn't feel rushed either during the video consult. The doctor really took her time speaking with me and more so than my regular doctor would have the time to do so with me.
Susan
Manoa, Oahu
This was so convenient for me and my family, especially since we are traveling and this saved me a trip to Urgent Care, who knows how long that could have taken. I appreciate how prompt the doctor and the staff were with contacting me.
Meliana
Lahaina, Maui
This was so great for my Dad to use as he is visiting from another country and he doesnt have health insurance. For something as simple as an earache, we didn't have to spend so much money on a quick doctor's visit. Plus the doctor was able to help my Dad sooner than our scheduled appointment!
Nalu
Mililani, Oahu
"Everything was very helpful from the initial call down the getting my prescription. I wish I could take this service back home with me to Canada!"
Allie
Lahaina, Maui
The whole experience was super fast! That was thee fastest appointment I have ever had, especially for something as simple as a prescription refill. Plus I had to pick my son up for school.
Nicki
Kapolei, Oahu
The fact that I was able to do all of this without getting out of my bed. From the time I made my appointment to hearing my prescription is ready, its been less than 1 hour.
Kawika
Aiea, Oahu
Video consult was my favorite part. I've never done a telemedicine visit before and it was cool. I can really see this being great for people with busy schedules, not to mention there is nothing like this in Hawaii yet.
Salesi
Lihue, Kauai
"Convenience from the comfort of your own home. Some times it can be a hassle getting out of house when you're already not feeling well to see your doctor, or even just to get a refill. But this is a very convenient service."
Andrea
Kailua, Oahu
"Just being able to do it at home and ON TIME was great, because I didn't have to spend the time to commute and spend time in the waiting room to MAYBE see my doctor at my scheduled appointment time. The doctor called me as soon on the dot of my appointment time."
Puka
Waimea, Big Island
The best part was definitely seeing the doctor on the video call. It is comforting as a patient that there is a real doctor on the other end laying eyes on me and the symptoms I could be having.
Chris
Kona, Big Island
"The doctor was great and took his time explaining my symptoms and treatment! Actually the whole experience was fantastic! I can't believe how efficient you guys are. It hasn't even been 30 minutes and I've already been contacted by pharmacy that my prescription is ready. This was great. I would definitely use this service again and highly recommend to others!"
FOUNDED BY PHYSICIANS
We're trusted by local individuals and organizations.
Trusted By